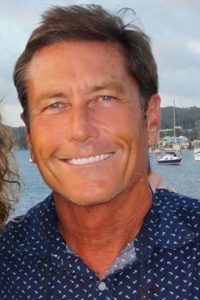 Rod Mackay has been sailing keel boats since the early 80s, a valuable learning experience on YW Diamond Class yachts out of Lake Macquarie Yacht Club.
Since then he has logged some 65,000 ocean miles worldwide racing and delivering yachts and powerboats, including completing three Sydney-Hobarts, Sydney- Noumea, Newport to Bermuda, Boston to Nova Scotia races and various Caribbean regattas along the way. However, the home port of Newcastle beckoned and this area forms the basis of our core business.
Rod's experience in charter boat skippering was a perfect springboard into brokerage, which he has been involved with for the past twenty years.
RA Mackay Yacht Brokerage is now an established boat brokerage in its own right. We are a well-known outlet for used Catalina yachts, and our repeat customer base is growing annually. Our floating office is a Mariner 28, so we welcome all power boat listings and the resulting sales have been excellent.
We are agents for Club Marine Insurance and specialise in valuations for resale and insurance.
We are licenced second-hand dealers (#2PS14690) providing you with peace of mind when buying and selling.
The complete package is rounded off with a delivery service- our principal Rod Mackay is a fully qualified skipper (Master V and AYF Yachtmaster)and we also have access to a network of delivery skippers we deal with depending on size and duration of the trip.
Feel free to call our office on 02 49505706 and discuss your boating requirements.